Useful English Resources
For Students
If you would like to improve your English, try some of the following:
Woodward English Vocabulary - www.vocabulary.cl
Similar to this grammar website though focused on English vocabulary. We have vocabulary notes and games for students.
Woodward English blog - www.woodwardenglish.com
Our blog to help students learn English with a new article we publish every week. Sometimes we include idioms, common mistakes, famous quotes and even jokes in English, all with an explanation of the vocabulary and/or grammar that appears.
Woodward English on Facebook - www.facebook.com/WoodwardEnglish
Follow us on Facebook where we frequently publish new material and images that we create and that are easy to share.
Woodward English on Pinterest - www.pinterest.com/WoodwardEnglish
Whenever we create a new image or chart, we add it to our Pinterest boards.
Woodward English on Periscope - www.tsu.co/english
Follow us on Periscope where we publish the new material and images that we create as well as other interesting things we find about learning/teaching English.
Woodward English on Twitter - @WoodwardEnglish
On twitter we have our English Word of the Day which includes another tweet with an example of its use. We read all of the messages people send us and often answer people's questions and doubts. This is also the place where we let students know when we have created new material.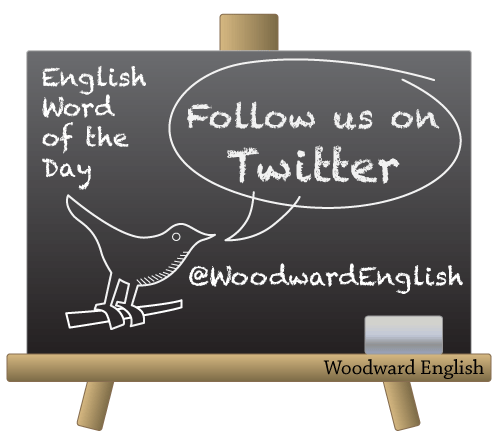 If you found this English Grammar about Grammar interesting or useful, let others know about it: